BINGO and BREWS for BEDS
ALL PROCEEDS BENEFIT SLEEPYHEAD BEDS
Bingo and Brews for Beds Sponsorship and VIP
Bingo and Brews for Beds Prize and Auction Donation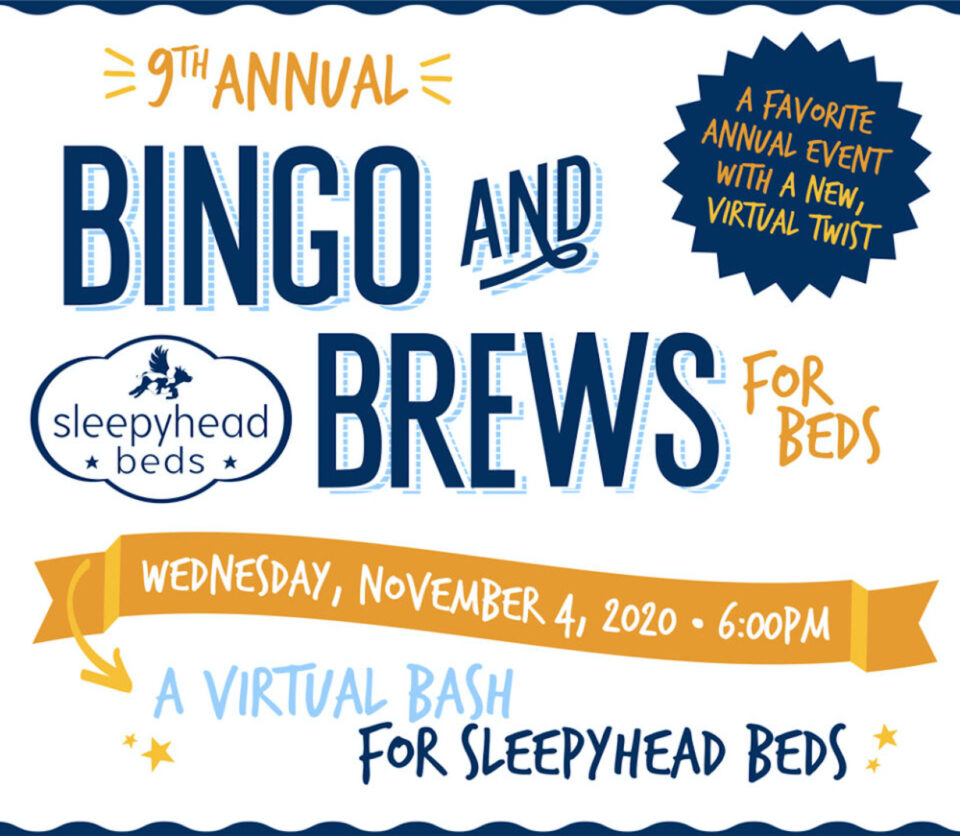 Six rounds of bingo hosted by KC Crew on Zoom • Fabulous Prizes • Silent Auction – NEW this year • Premium/Live Auction • Pre-Bash  DJ
A quick look at how the new, virtual event will unfold –
6pm: Pre-bash kicks off with DJ Ashton Martin on Zoom; get the evening rolling for your virtual or house party with some good tunes and good times; check-in on your silent auction bids with mobile bidding
6:45pm: The Bash begins on Zoom with three rounds of bingo followed by a presentation celebrating our tenth year and the families we serve. Next up is the exciting live auction and fund-a-need (both with mobile bidding) and then three more rounds of bingo action to round out the evening.
9pm: That's a wrap!
10pm: Silent and live auctions close (mobile bidding for silent auction will open on Friday, October 30 at noon)
All the details for tickets can be found here. If you are a sponsor or VIP, once you are on the event page, please simply click "sign-in" in the upper right corner to register for bingo and the auctions.
Bingo and Brews for Beds Prize and Auction Donation